SPAIN TOURS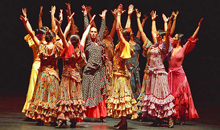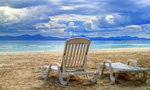 All Spanish Islands from
19 Euro...

High speed train journey.
Discovering the historical citys.
Cordoba, Sevilla, Granada, Madrid tour.

Visit Roman Theatre,
impressive Alhambra Palace and
Gardens of Generalife, Barrio de Santa Cruz.

City tour of this beautifull city:
Cathedral, Santa Cruz Quarter,
Spanish Square, Generalife Gardens

Visit to the famous Mosche,
the Jewish Quarter, Park of M.Luisa,
the Cathedral and Santa Cruz Quarter.

Visit to the Cathedral,
Mosche and the Jewish Quarte,
Panaromic city tour Generalife Gardens.

Lunch in Mérida,
visit of the Roman Theatre,
the Park of Mª Luisa, the Cathedral, etc.

Panoramic tour
Legendary pilgrimage town,
Cathedral, Spanish Fjords La Toja Island, etc.

visit Roman Theatre,
Panoramic city tour, the Cathedral,
Santa Cruz, Spanish Square, M.Luisa's Park, etc.

Visit Cathedral and
Typical Santa Cruz Quarter,
City tour Alhambra, Generalife Gardens, etc.

Visit Arab Mosque,
Cathedral, Jewish Quarter,
The Generalife Gardens, Sevilla, Cordoba.

Madrid, Zaragoza, Bilbao,
San Sebastian, Santander, Santillana,
Colombres, Covadonga, Oviedo, Gijon, Lugo

Panoramic city tour:
Alfama quarter, Cascais,
Belem Tower, Jeronimos' Monastery, etc.
MARRUECOS- CIUDADES IMPERIALES

Costa del Sol,
Algeciras, Fez, Meknes,
Marrakech, Casablanca, Rabat, Tanger, Ceuta.
All year round flamenco,
Bullfights, Festivals, Sports Organizations,
Cultural Tours, with best services guaranteed.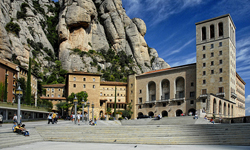 World Travel Service
Reservation: +90 212 2379060

The reservation form is a privilege for our customers to send
their requests and wishes and to get their replies in a most quick way.