MEDITERRANEAN RIVIERA TURKEY
Mediterranean Riviera, also known as Turquoise Cost defines the south-west of Turkey. Antalya, Mugla, Aydin, southern Izmir and western Mersin are included in this region which have similar and favorable climate, warm sea and combination of Aegean and Mediterranean seas with natural, cultural and historical landscapes.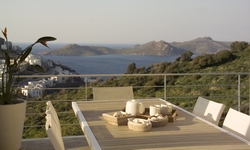 Stay 5 Nights Get 2 Nights Free
Mediterranean Riviera has especially two landmarks. Both of them are accepted as Seven Wonders of the Ancient World: Temple of Artemis (Ephesus) and Mauseoleum ruins (Halicarnassus). Mediterranean Riviera has a third name called Blue Voyage which is used in tourism industry. You may enjoy a week-long voyage with ancient cities, great landcapes, warm climate and intimate beaches, forests and streams.

The coastline of Mediterranean Riviera is a cultural monument for throughout the world with its synthesis of mythological tales, conflicts and attractive events. There are various cultures, traditions, heroes with its past empires and current civilisation. You may see volcanic mountains, best diving areas, best water sport beaches, deep canyons in Mediterranean Riviera.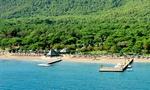 Starting From
19.- €
World Travel Service
Reservation: +90 212 2379060

The reservation form is a privilege for our customers to send
their requests and wishes and to get their replies in a most quick way.