GREAT BRITAIN TOURS 2013
Great Britain Tours 2013
Great Britain also known as Britain, is an island situated to the north-west of Continental Europe. It is the ninth largest island in the world and the largest island in Europe. With a population of about 62 million people in mid-2010, it is the third most populous island in the world, after Java (Indonesia) and Honshū (Japan). It is surrounded by over 1,000 smaller islands and islets. The island of Ireland lies to its west. Politically, Great Britain also refers to the island itself together with a number of surrounding islands, which constitute the territory of England, Scotland and Wales.

All of the island is territory of the sovereign state of the United Kingdom of Great Britain and Northern Ireland, and most of the United Kingdom's territory is in Great Britain. Most of England, Scotland, and Wales are on the island of Great Britain, as are their respective capital cities: London, Edinburgh, and Cardiff.

The Kingdom of Great Britain resulted from the political union of the kingdoms of England and Scotland with the Acts of Union 1707 on 1 May 1707 under Queen Anne. In 1801, under a new Act of Union, this kingdom merged with the Kingdom of Ireland to create the United Kingdom of Great Britain and Ireland. After the Irish War of Independence (1919–1921) most of Ireland seceded from the Union, which then became the United Kingdom of Great Britain and Northern Ireland.

A now Great Britain countrys England, Scotland, Wales and Northern Ireland Britain Tours with WTS Best prices and best service guaranteed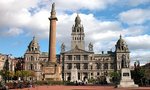 World Travel Service
Reservation: +90 212 2379060

The reservation form is a privilege for our customers to send
their requests and wishes and to get their replies in a most quick way.